Training and certification scheme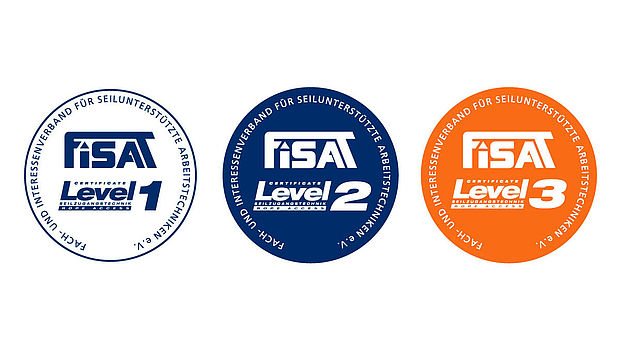 Courses for rope access technicians level 1, level 2 and level 3 according to FISAT standards are offered in training companies that work independently and are economically independent of the association. Technicians have only one contact and one contractual partner during the certification process: their preferred training company.
Before a training company is listed as such by FISAT, an assessor examines the training facility and checks compliance with the minimum requirements for examination facilities specified in FISAT's examination guidelines. Upon request by the company, training documents can be verified and different techniques can be discussed during this audit.
The training company appoints an assessor from the association for the day of the examination. The training company has no influence on which FISAT assessor is responsible on that day. The relevant examination documents are designed in such a way that an objective assessment of the participants is guaranteed. In addition, all assessors are required to follow the Code of Conduct for FISAT assessors.
FISAT influences the training only indirectly through the specifications of the safety and working guidelines and through the requirements specified in the examination guidelines. FISAT is always open to requests and suggestions from training companies.