FISAT - German Association for Rope Access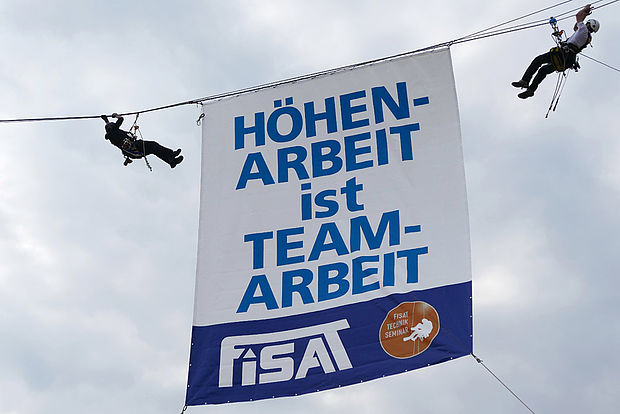 We are the professional organization for everyone in the rope access industry.
On our website, we provide extensive information on industrial rope access, from safety guidelines and training to assessments for rope access technicians. Our input in various international and national panels and working groups benefits the development of access techniques as well the continuous improvement of health and safety at work.

As an association based in Germany and relying heavily on German rules and regulations, we ask for your understanding that not all information is available in English. Please contact us via e-mail if you have any questions or need additional information.

FISAT – HALLMARK OF SAFE ROPE ACCESS
Shake hands on co-operation at ECRA-Meeting in June – Madrid 2022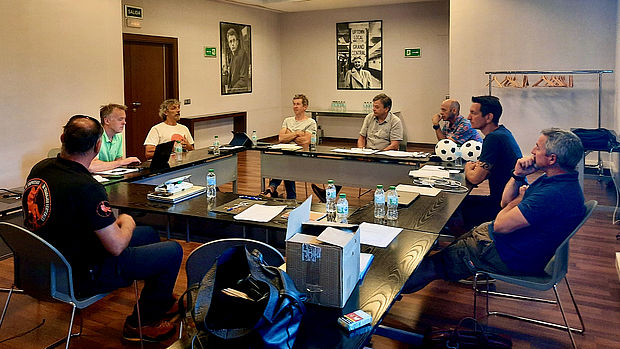 Since the covid pandemic had an impact on travel and face-to-face meetings, exchange among ECRA members has been limited to random video calls during 2020 and 2021. After a two-year break, representatives of the four associations met in Madrid.
It was important to everyone involved to intensify contact again and to communicate with one another regarding current events and developments in the associations and the respective countries.
On the positive side, the need for rope access technicians is increasing in France, Norway, Spain, and Germany.
Compliance with the declaration signed in 2012 has been confirmed by the four member associations.