Instruction courses and familiarization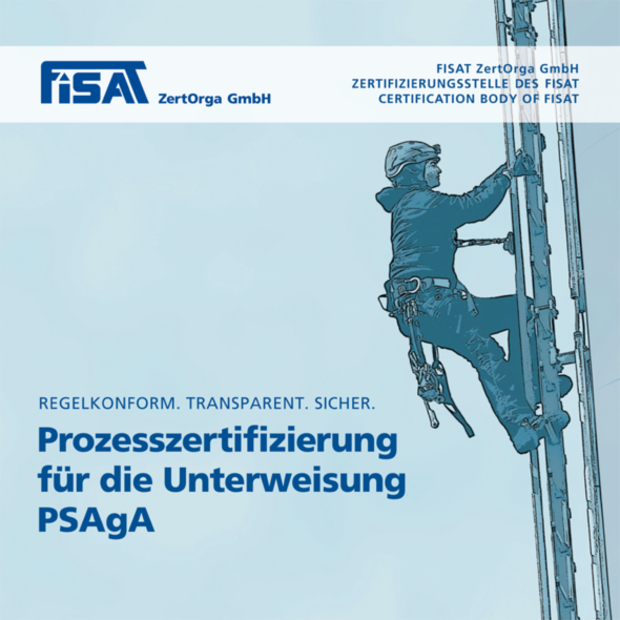 Although there are similarities between rope access and use of PPE against falls from a height, the two access methods need to be cnsidered and evaluated completely separately from each other. Legal bases, the equipment used, and techniques differ significantly. This leads to different training courses and qualifications. While rope access technicians receive at least a full week of training and pass an independent assessment, users of PPE need a job-related instruction and a familiarization with the equipment they use on site.
In Germany, the instruction course is normally scheduled for 8 to 16 hours including rescue scenarios and based on the rules published by the German Legal Accident Insurance (German: Deutsche Gesetzliche Unfallversicherung (DGUV)).
DGUV Rule 112-198 covers use of PPE against falls from a height, while DGUV Rule 112-199 deals with PPE-related rescue.
DGUV Principle 312-001 describes requirements for trainers and facilities for training in the use of PPE against falls from a height.
FISAT offers an audit for training companies to check and confirm compliance with the requirements published in above mentioned publications.