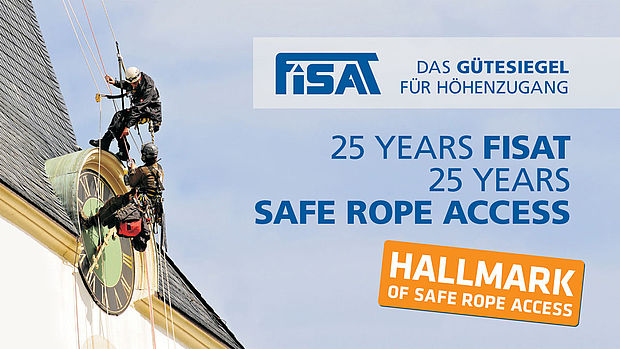 FISAT is an association run by its members and open to all individuals and companies involved in professional rope access, rope rescue and work at heights.
FISAT members work in various industries and use rope access techniques to access their workplace at heights or depths, which are otherwise inaccessible.
The members of our association, however, not only use rope access techniques, but also develop, produce, and distribute fall protection systems and equipment for various customers like municipalities, service providers and mining, construction and offshore companies.
Representation of common interests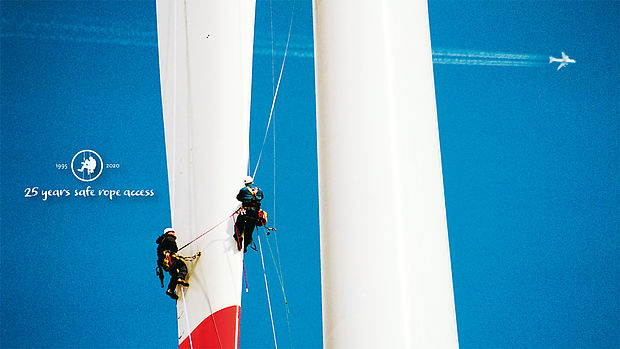 A strong community of like-minded people is essential to be heard and to assert common interests. Our continuous work with various authorities helped to establish a great acceptance of rope access. In particular, the standardized techniques as well as the safety and working guidelines promoted by FISAT for more than 25 years, has ensured that governmental institutions and clients recognize these techniques as safe. Our publications and participation in trade fairs and events contribute to an increasing awareness of health and safety matters when working at height.
Professional rope access worldwide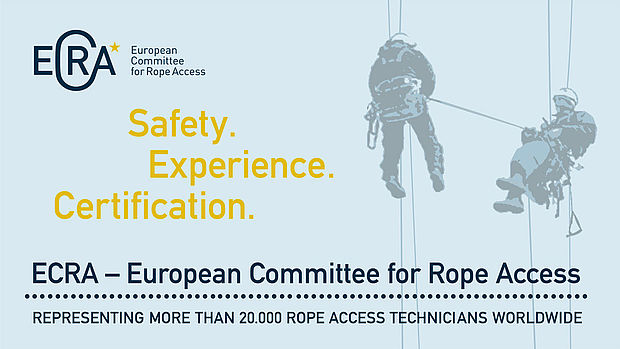 As the globalization of markets progresses, international contacts become even more important. FISAT maintains those contacts primarily due to the work in the European Committee for Rope Access (ECRA) and the engagement in standardization (DIN and ISO). FISAT member companies and technicians are recognized and accepted on construction sites all over the world.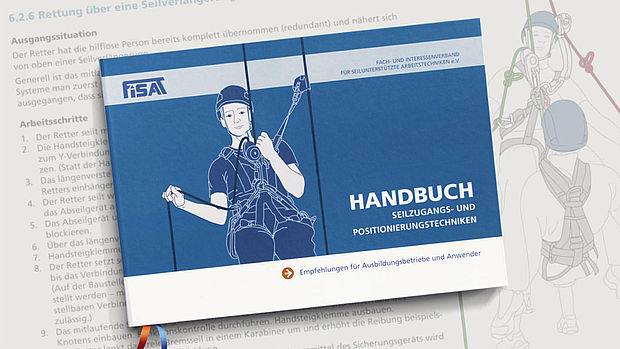 Until 1997, there has been no recognized or defined training program for rope access technicians in Germany. FISAT put an end to this and established training and certification guidelines. In cooperation with authorities and a group of nationally and internationally networked experts, those publications are constantly revised. FISAT not only certifies training centers and training companies that guarantee the high standard of the guidelines in their training programs, but also conducts independent assessments at the end of each training course. Whoever applies FISAT rules operates on the highest level of safety